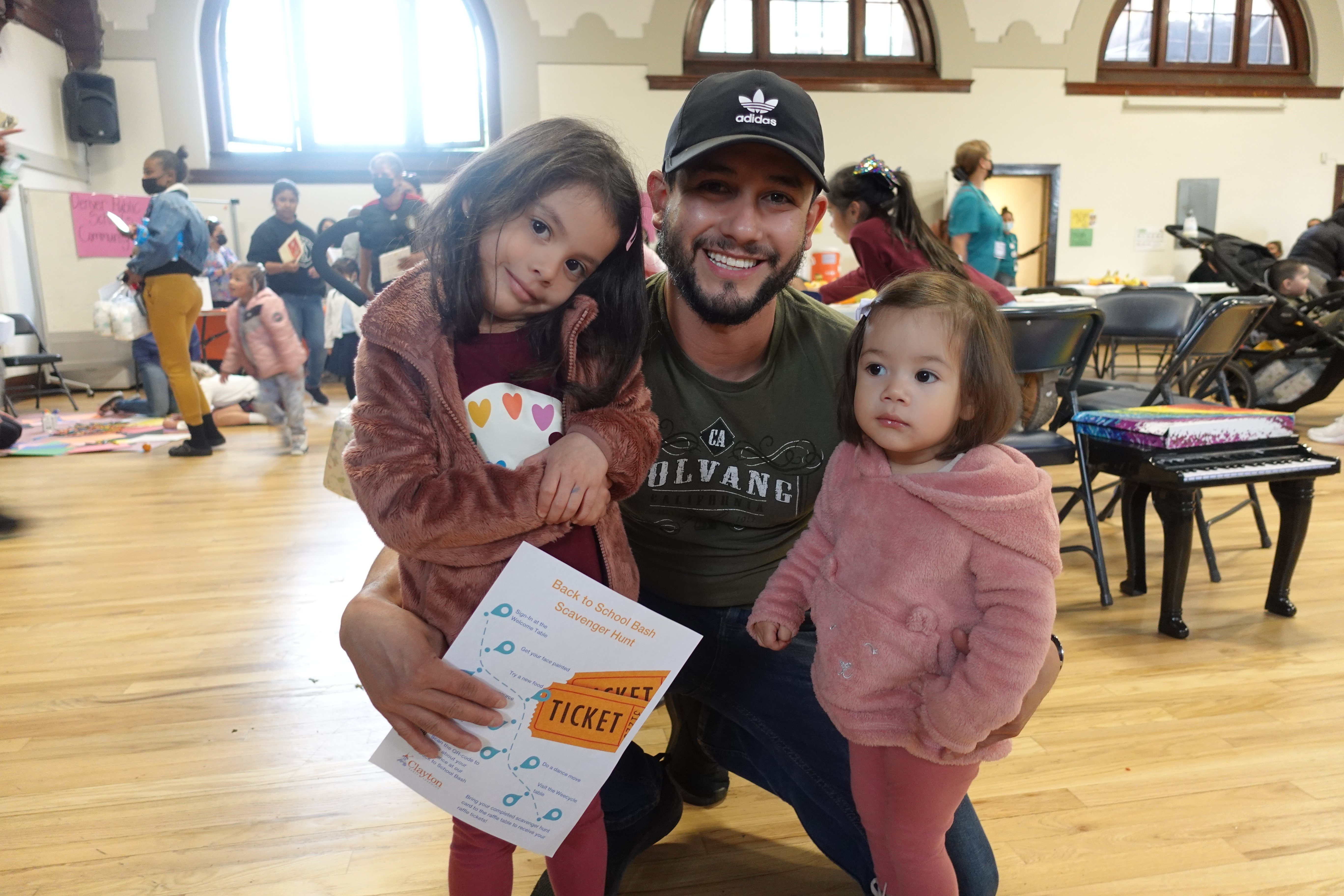 Clayton kicked off the school year on a high note by providing families with valuable essentials for Back to School, including a free vaccine clinic, yummy and healthy smoothies on their first day, and a fun-filled event highlighting our programs.
At the end of August, Clayton, in partnership with Denver Health and the Dept. of Health & Human Services, provided families the opportunity to bring their children to campus for a free vaccine clinic. In preparation for the school year, dozens of children and adults received COVID-19 vaccines, boosters, and routine vaccines.
The first day of school had a welcoming atmosphere with delicious smoothies and a chance to win fun prizes. Clayton kids showed off their style for first-day pictures, and parents visited classrooms and met with our educators.
On the Autumn Equinox, 63 Clayton families joined us on campus for the official Back to School Night Bash. Parents and students enjoyed a scavenger hunt to scout the great booths full of opportunities to learn more about our programs and community partners. Activities included face painting, creating artwork, and taking pictures at a photo booth. Erin Languell, Clayton's Kitchen Manager, treated everyone to a fabulous dinner with various healthy foods such as chicken, salad, pasta salad, bread rolls, and more. Fresh fruit was also arranged on tables for people to enjoy.
WeeCycle, a nonprofit organization providing Colorado families for over a decade with diapers, baby wipes, and gently used baby gear, delivered a large shipment of diapers for families. In addition, an array of toys, books, games, and shoes were also available, leaving many smiles on our children's faces. Several external partners were on hand to provide helpful information for their organizations around Denver. These organizations included the Denver Public Schools Community Hub, Denver Health, Rock Mountain Human Services, Rocky Mountain Communities, College Invest, and University Prep School. Many of our campus programs had booths to promote how families can get more involved in their child's life at Clayton and beyond. Some programs highlighted included the Clayton Cares Market, Community Ambassador Program, Fathers Building Futures, and Policy Council.
In addition, we were all treated to great dance tunes mixed by a live DJ, complete with strobe lights and a fog machine. Children and parents danced throughout the evening alongside many of our educators who showed off their smooth dance moves, including some cultural dances. Near the end of the festivities, families who completed the scavenger hunt won fantastic prize baskets full of goodies. It was a night to remember!
True to our whole child, whole family approach, our educators ensure that every child and family start the year off right with the tools they need to succeed both in and out of the classroom.