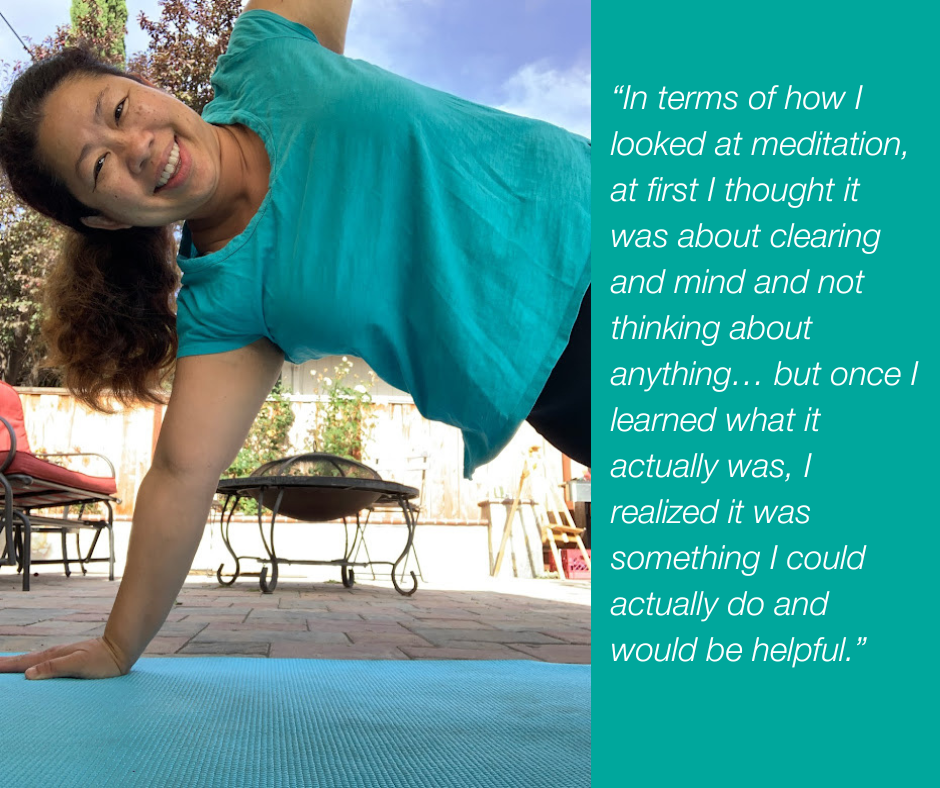 In an effort to improve the lives of educators and the children they serve, Clayton created the mindfulness program EMBRACE™ - Effective Mindfulness, Building Responsive and Confident Educators™. This transformative program provides mindfulness tools to help reduce stress and burnout and the means to cope with the daily emotional labor of working in an early childhood classroom.
The COVID-19 pandemic has affected us all in many ways. To no one's surprise, nearly half of early childhood educators report emotional exhaustion, a third exhibit highly depressive symptoms, and 40% choose to leave the field entirely. Evidence shows that educator stress and burnout stem from children's challenging behaviors and a lack of knowing how to address them effectively. Additionally, a child's secure attachment to their educator is a critical factor for their future success in school, their ability to develop social and emotional skills, and to nourish a healthy lifestyle. When educators face so many challenges, their performance negatively impacts their support on a child's path to lifelong learning.
Since its inception in 2015, 32 Clayton educators have participated in EMBRACE™ and experienced positive improvements in their mindfulness. With the program's success here in Denver, Clayton's Research & Evaluation (R&E) Team explored how EMBRACE™ could support the Educare Network and beyond in strengthening the well-being of educators facing significant stress and emotional exhaustion.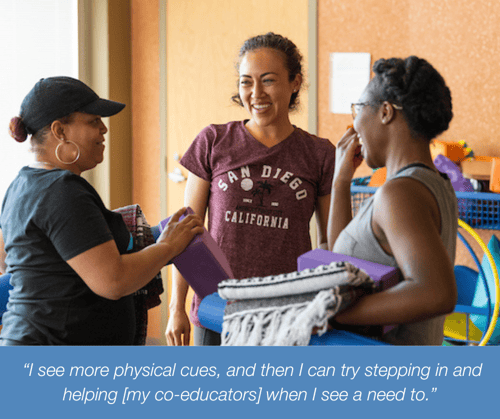 Over the last four years, the Buffett Early Childhood Fund, as part of an Educare Learning Network Acceleration Grant, supported EMBRACE™'s implementation and associated research study. The goal has been to foster educators' emotional resiliency, welfare, and self-reflective capacity, build core mindfulness practices effectively, and increase employee retention. Through educator self-report surveys, assessments, and interviews, the R&E Team collected data from 133 educators across four Educare schools: Denver, Silicon Valley, Flint, and Milwaukee. The team also examined classroom- and site-level data on EMBRACE™ participation, turnover, and employment trends.
The study concluded in September 2022, and early analysis shows an increase in mindfulness awareness and a reduction in the risk of depression. Educators reported numerous positive impacts, including:
Adopting an understanding of emotions to support themselves, students, and coworkers

Encouraging an alternative influence on mindset in how they viewed daily stressors or the importance of self-care

Using learned techniques to help with their emotional awareness and regulation in the classroom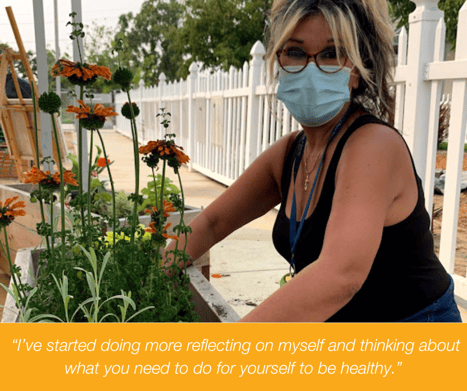 Additionally, educators felt that the program provided some essential benefits for themselves as individuals while also positively influencing their relationships with students, parents, and other staff members. For many participants, EMBRACE™ has emphasized the importance of self-care and taking care of oneself emotionally before adequately caring for and supporting students. This skill set is a key factor in implementing Clayton's trauma-informed practice by helping participants to realize that emotion regulation is essential, as "emotions can be easily rubbed off on the kids."
The full report is anticipated to be available in early 2023 and will be distributed to stakeholders at the three partner sites and submitted to peer-reviewed journals. Clayton's R&E Team will continue to collect data with future EMBRACE™ clients and evaluate the program's success. For example, Clayton partnered with Denver Public Schools (DPP) to pilot EMBRACE™ at Monarch Montessori earlier this year. Eight educators participated and shared how the program helped them understand that putting themselves first will help others and strategies to calm themselves down when stressed. DPP is currently exploring how to implement EMBRACE™ as part of their professional development program. Educare Milwaukee is expanding the program to their childcare partner sites, and Oakland Unified School District is beginning the program later this year.
You can learn more about EMBRACE™ at www.claytonearlylearning.org/embrace.