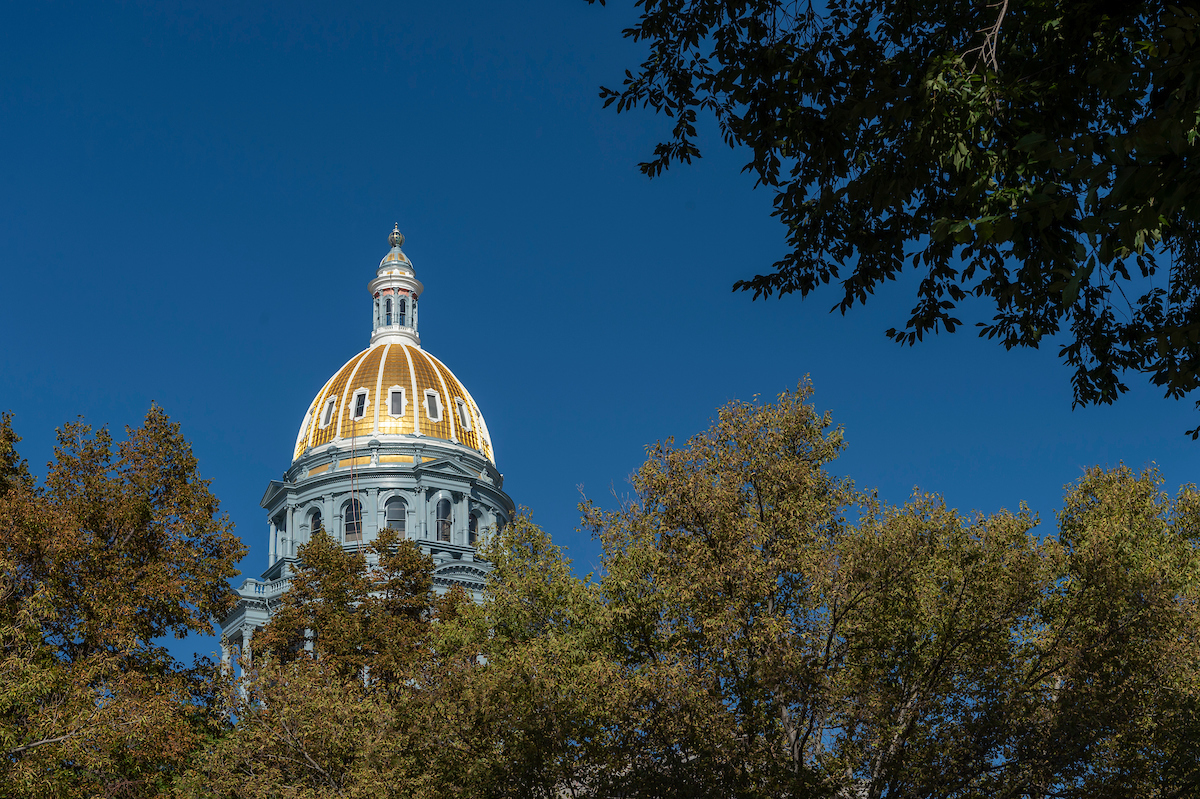 Speak Up For Kids, now in its eleventh year, is an advocacy event that typically takes place at the state capitol in downtown Denver. With programming focused on the policies benefiting young children and families, attendees meet to discuss what is needed for Colorado's youngest citizens and work with lawmakers to advocate for each issue.
The event, hosted by Children's Hospital Colorado, Clayton Early Learning, and Colorado Children's Campaign, was virtual this year. From 8 a.m. to 12 p.m., politicians and representatives presented a range of bills, including bills 1285 and 1289, focusing on universal preschool options and healthcare coverage for all Coloradans, respectively.
Holley Murphy, Policy Analyst and Research Associate at Clayton, explained the main goal of the event is to connect constituents and organizations with their state legislators. "This event helps people learn how to get their voice out and heard," Murphy said. "It's about giving the people the power to advocate for themselves, their families, and their communities."
Year after year, attendees have returned to Speak Up, advocating for issues important to them, but also to take on a larger role in the event. "We have previous attendees who come back as advocacy coaches," Murphy said. "It shows that they feel the power and that knowledge that they can share with their own community at home."
This year, there were 200 registered guests. The event started with two hours of programming for guests and then transitioned to individual Zoom calls where attendees connected with their local representatives.
Although the event was remote, there are plans to return to the capitol in person when it is safe to do so. Rebecca Dubroff, Senior Advocacy Coordinator at Children's Hospital Colorado, hopes to see the event expand and grow when they can meet in person again. "This event has adapted over the past couple of years, becoming virtual due to COVID," Dubroff said. "The hope would be for advocates to be able to once again meet with their lawmakers face- to- face but still have an opportunity to include those who are not in the Denver metro area."
When back in person, the coalition can provide stipends for residents outside of Denver to travel to the capitol. Speak Up For Kids can sometimes cover meals and lodging for attendees coming from out of town.
Along with connecting constituents to their lawmakers and providing advocacy tools and training, event organizers strive to support attendees for the entire year, not just during the legislative session. The Colorado Children's Campaign offers a wide range of resources, including fact sheets on specific bills and toolkits to help with the advocacy process long after the event has ended.
Did you miss Speak Up For Kids this year? You can take advantage of the resources posted by the Colorado Children's Campaign on their website, along with staying up to date on current legislative priorities. To connect with your representatives and advocate for issues close to home, use this tool from the Colorado government.