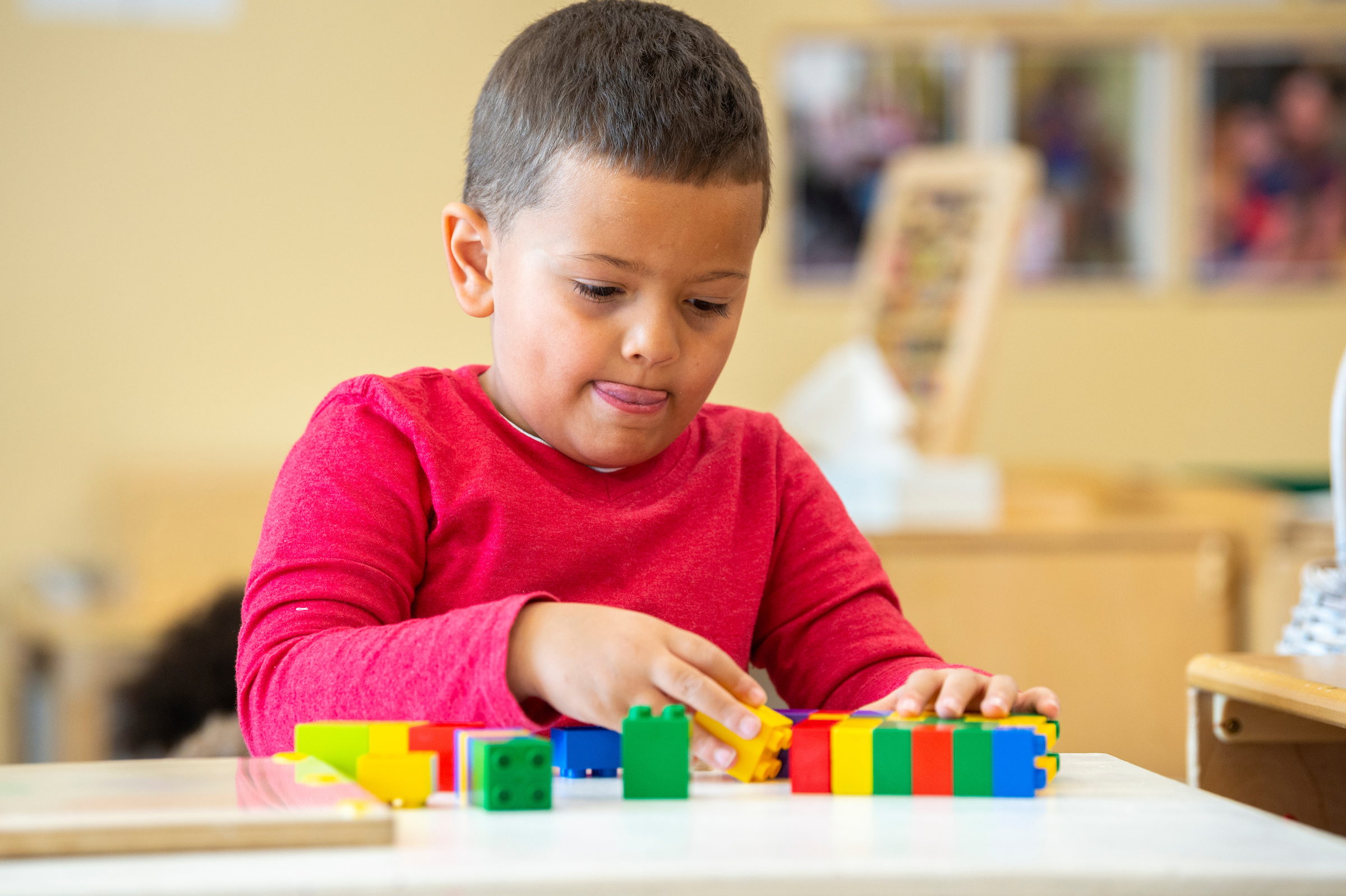 Our school, Educare Denver, is part of a network of 25 early education schools across the nation that continually aims to better the lives of our children and families by researching best practices in early education. Since 2008, the Educare Learning Network (ELN) study has evaluated the progress of children and families enrolled in Educare and uses that data to provide practical suggestions for improving the program. Clayton's Research & Evaluation Team has been an integral part of this study, working with our Educational Services Team to collect and analyze information from our students and families and provide that data to the national study.
The ELN recently conducted follow-up studies that found children who graduate from Educare have lasting academic boosts throughout their schooling. Compared to children who do not participate in the program, after receiving one year of Educare, children at age two have improved:
Language and social emotion skills

Parent-child relationships
At age three, Educare children also had better scores than their peers on:
Language

Early math

Social-emotional development
When entering kindergarten, Educare graduates also scored higher than their peers in:
At Clayton, we saw that 45% of our graduates are reading at grade level by the end of kindergarten, compared to about 24% of non-Clayton kids.
By third grade, there is clear evidence that Educare graduates have significantly better skills than their peers in vocabulary and oral comprehension and score higher on math.
By continuing this study, we can advance the field to improve our practice and the various ways we serve families. It also allows us to enhance data collection and answer new and existing questions in more effective ways. Currently, ELN is focusing on improving racial equity by creating research methods with an anti-racist, anti-bias, and culturally responsible lens and approach. Parent and staff surveys will address deeper questions about hardships and support, as well as experiences of discrimination and beliefs and practices about teaching children about their racial/ethnic heritage. Interviews with Educare leaders will also gauge efforts to strengthen diversity, equity, and inclusion in the schools.
Our Research team plays a vital role in testing what works, examining growth opportunities, and helping to implement new practices so that each child and family receive the support that they need. It's our mission to help each child have the strong start they deserve so they're ready to continue learning and growing after graduating from our school.