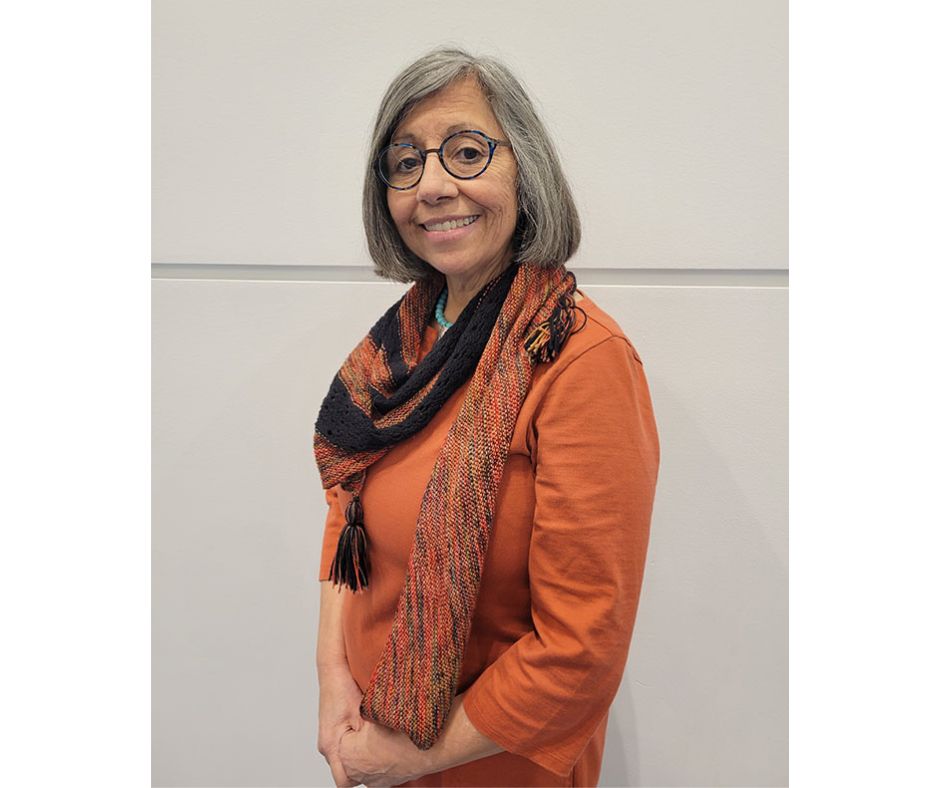 Clayton has a history of strong leadership. Over the years, these individuals have allowed us to reform and to reshape the way our programs serve our families along with inspiring our educators to strive for excellence in all they do. This year, we are pleased to welcome back Geri Mendoza as our new School Director. We had the opportunity to sit down with Geri to learn a little more about her and her motivations as an educator, along with her expectations of what she plans to achieve in her new role.
Growing up with a mother and a grandmother in service roles, Geri believes that her current work in education, and bringing service to others, was, as she put it, a "naturally occurring" process. From the beginning, she has always had a love for school and her teachers. She developed close relationships with all of her teachers whom she considered to be her mentors. At home, she was also often fond of "playing school" as a child. However, it was her mother's work as a school-teacher which especially influenced her decision to become an educator herself. "I always saw my mother in action," she revealed, "and wanted to take the lead from her."
In her years of service, she has worked in the non-profit sector, taught at various schools, including Mile High Montessori, and has been a school director twice before. One summer while she was in college, she came to work here at Clayton, close to the neighborhood where her parents grew up. She immediately fell in love with our campus and eventually came to work in our then professional development department. It would take many more years until she returned in her current role as School Director during the 2022-2023 school year. "I grew my skills at Clayton," Geri stated, "and learned all I know now from my time working here."
When asked why she returned to Clayton, she informed us it was because of the opportunities for training and providing support for her fellow educators. "I want to empower educators with the tools to do something on their own and figure out their own solutions." She went on to say how she always takes what she has learned with her at different stages of her life, and then applies these life lessons to her current situation in order to understand where others' strengths can be found. Closely linked with this concept of empowerment is what she calls the "culture of activism" that surrounds Clayton and its work. "People should be their own advocates for themselves," Geri told us. And Geri wants to be part of the action, just as her mother before her in her own work.
In order to accomplish her goals, Geri encourages a different style of learning which she calls "shared leadership". "It is working with people and listening with empathy that you learn someone's truth in the moment…This is how you can dig deeper and make connections." Although establishing such deep connections with colleagues may often prove challenging at times for an educator, like Geri, this has ultimately become the most rewarding of work. By creating a literal and figurative "open door", "shared leadership", according to Geri, means "being present in the classroom, interacting with children and staff and to ultimately show that people are seen and heard." Geri further relies on her experience as a teaching coach, both previously at Clayton and as a current instructor at CU Denver, to help broaden her perspective of how she approaches her work. "The action of coaching, asking reflective questions, and inquiry helps to illuminate others." That is why having such a strong support system, like the one she has formed with fellow directors at Clayton, is what is necessary in order to enact change as a collective.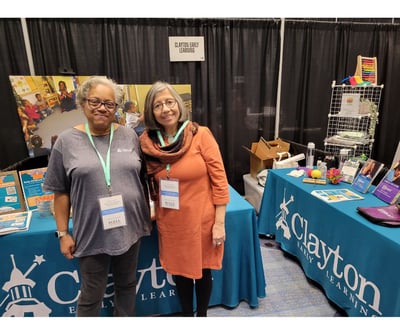 As School Director, Geri understands that any changes need to ultimately remain in alignment with the larger vision set forth by Clayton. "The work [we do] is integrative and lives into those actions of how the work environment is constantly being revamped… There are possibilities through innovation, which Clayton is known for, and I believe that the people here do the work [and] follow through with these actions." She further went on to say that, "I want to ensure that systems are in place, so people know all that they need to do."
Further support from CEO and President, William Browning, will also be instrumental in propelling her own work forward. "I feel that I am in line with William's plans and know I want to do more to became part of Clayton," she related. This includes being involved in Sanctuary work already in place at Clayton that provides trauma-based practices and methods to help support an individual's personal health and well-being. She also wants to be more involved in Clayton's various programs, such as volunteering at our Clayton Cares Market that feeds our families, staff, and several other local families out in the community.
Geri knows she is here at the right place and at the right time. Coming back to Colorado, she especially enjoys being back in her native state, having lived in Washington DC and other places for her various jobs throughout the years. When asked what she likes to do in her free time on the weekends, she told us that she likes to keep her "work at school" and go hiking, camping and snowshoeing. She is a Colorado native through and through.
To conclude our talk with Geri, she had the following to say to educators here at Clayton, and to those children wanting to work in education someday when they grow up. "Education is about serving others and shared leadership, operating from an eco (community) stance…Ask more, be curious, be part of the learning process, advocate to be your own person, ensure you have a seat at the table, and that your voice is heard, and to limit assumptions." With these thoughts in mind, we are grateful for her insight and look forward to all that she will accomplish as the head of our school.