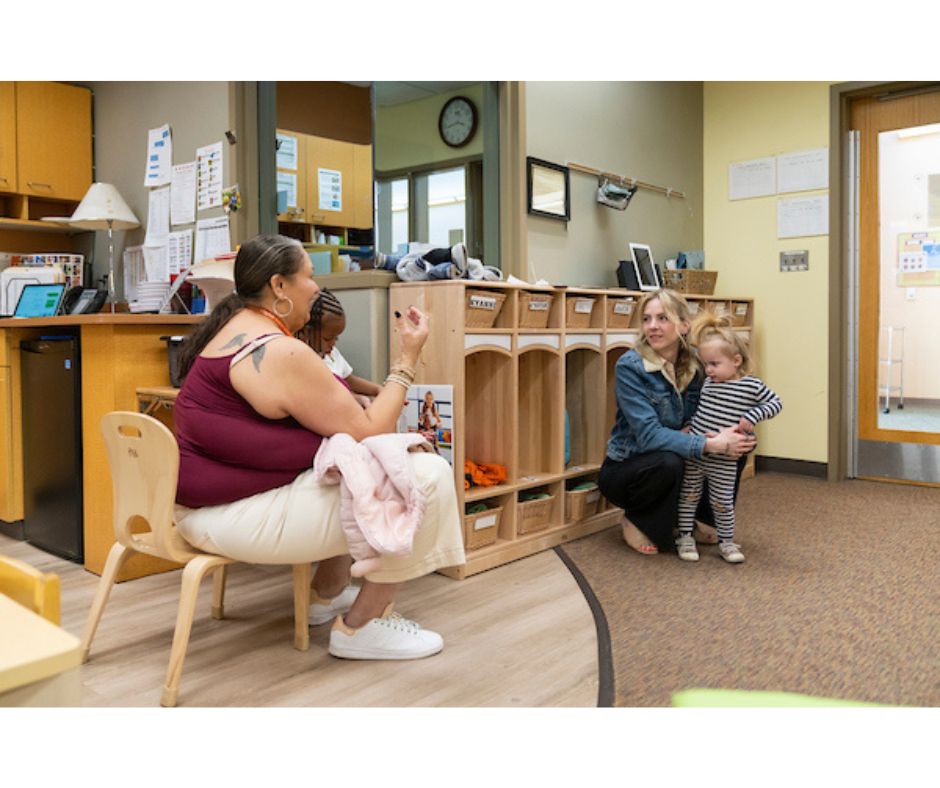 At Clayton Early Learning, we define family engagement as "the authentic connections between families, staff, and the community with children at the heart of our work together. Working in partnership with families, we build on and celebrate everyone's potential". We truly view family engagement as "a shared responsibility to foster young children's development and learning" (Engaged Families, Effective Pre-K: State Policies that Bolster Student Success, The Pew Center on the States, pg. 2). Our educational approach at Clayton is relationship-based and is centered on the idea of "whole child, whole family". Thus, our mission in family engagement is clear – to meet each family where they are and value that space as much as, if not more than, the growth that will occur while they are enrolled with us in any of our programs.
Oftentimes, when someone thinks "family engagement at Clayton," they think of only the amazing Educare school that is the central hub of our campus. However, there are many facets to Clayton family engagement including our remarkable community partnerships, our incredible home-based programs, and most importantly, our stellar families and the wonderful teams who work tirelessly to make sure that everyone in every program option gets what they need and have fun while doing so. We strongly believe that families are their children's first and most important teachers; this idea is therefore present in all of our decision making and program implementation. Overall, we strive to create safe spaces on our campus, and at each of our partner sites, where every child and their family feels like they are allowed to be their true selves and know that they belong.
As an Early Head Start/Head Start grantee, as well as a NAEYC-accredited early education program, there are several principles and performance standards we follow to ensure our ideal family engagement shows up in our programs. These include:
Programs invite families to participate in decision making & goal setting for their child
Teachers & programs engage families in two-way communication
Programs & teachers engage families in ways that are truly reciprocal
Programs provide learning activities for the home & in the community
Programs invite families to participate in program level decisions & wider advocacy efforts
Programs implement a comprehensive program level system of family engagement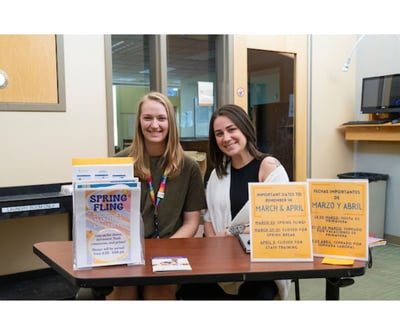 You will see these principles reflected in our daily practices. For example, when our educators interact with their client families, they will work with caregivers to fill out paperwork as needed, go into detail about anything the family has a question or concern on, and take the family's goals and needs into account at every step of every process, so that each family's unique handprints are keeping track of every stage of their child's development. We have a diverse range of methods that we communicate with our families ranging from texting parents directly to sending out mass updates on a weekly basis via the ReachWell mobile app. Our preferred way of communication involves in-person contact on each family's terms, whether that occurs when a parent is dropping off their children at the school or at their home during a home visit. Furthermore, we invite caregivers to become members of our Policy Council which meets once a month, as well as attending meetings with our Board of Directors, so they can share their expertise and passions with us at every turn. Every day, the Child Family Educators (CFEs) and teachers offer individualized, developmental, and fun activities for each child to do in the classroom as well as at home with their families. In addition, Clayton educators arrange for timely parent teacher conferences and home visits to take place along with offering regular developmental assessments for families to hear about their child's progress. Finally, we offer research-based connection trainings, such as Touchpoints and Conscious Discipline, to train our staff teams to help families anticipate challenging times in their child's development and support their families in recognizing that their everyday lives are quite normal and little successes should be celebrated.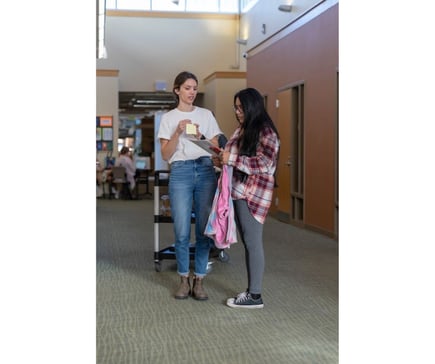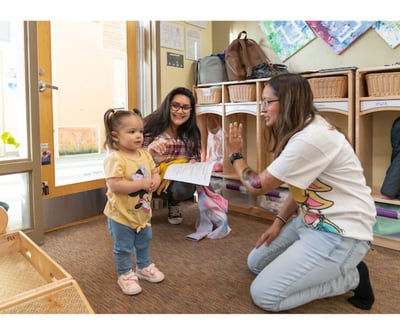 In the end, our strong family engagement efforts lead to higher quality programs as well as improved outcomes for the parents, and of course each child, under our care. The hard work and dedication of our educators involved in family engagement is visible everywhere. In the classroom and around the school, for instance, family pictures are visible and in accessible places, books are made available in each family's native language and parent volunteers are actively engaged in classroom activities. Throughout our families' time in each of our programs, we are building stronger caregiver/educator relationships, and we see increased family participation in our program wide school events and in our home-based socialization events. (More information can be gathered about our home-based programs in this issue's Nurture feature). According to research, outcomes for families often comes in the form of improved family well-being with reliable access to whichever resources the family needs, stronger child/caregiver relationships, school readiness and lifelong love for learning in both children and parents and stronger family/community relationships. Over time, we begin to see families becoming advocates for not only their own children, but for all young children and the entire early education field (Head Start Parent, Family, and Community Engagement Framework). Finally, with strong family engagement efforts, children will feel safer and become healthier, enjoy stronger and more connected familial relationships, and will be more successful and content later in life. No matter whether you are visiting Clayton's campus, or involved in our community-based partnerships or home-based programs, you will see and feel the long-lasting impacts that our family engagement has to offer.