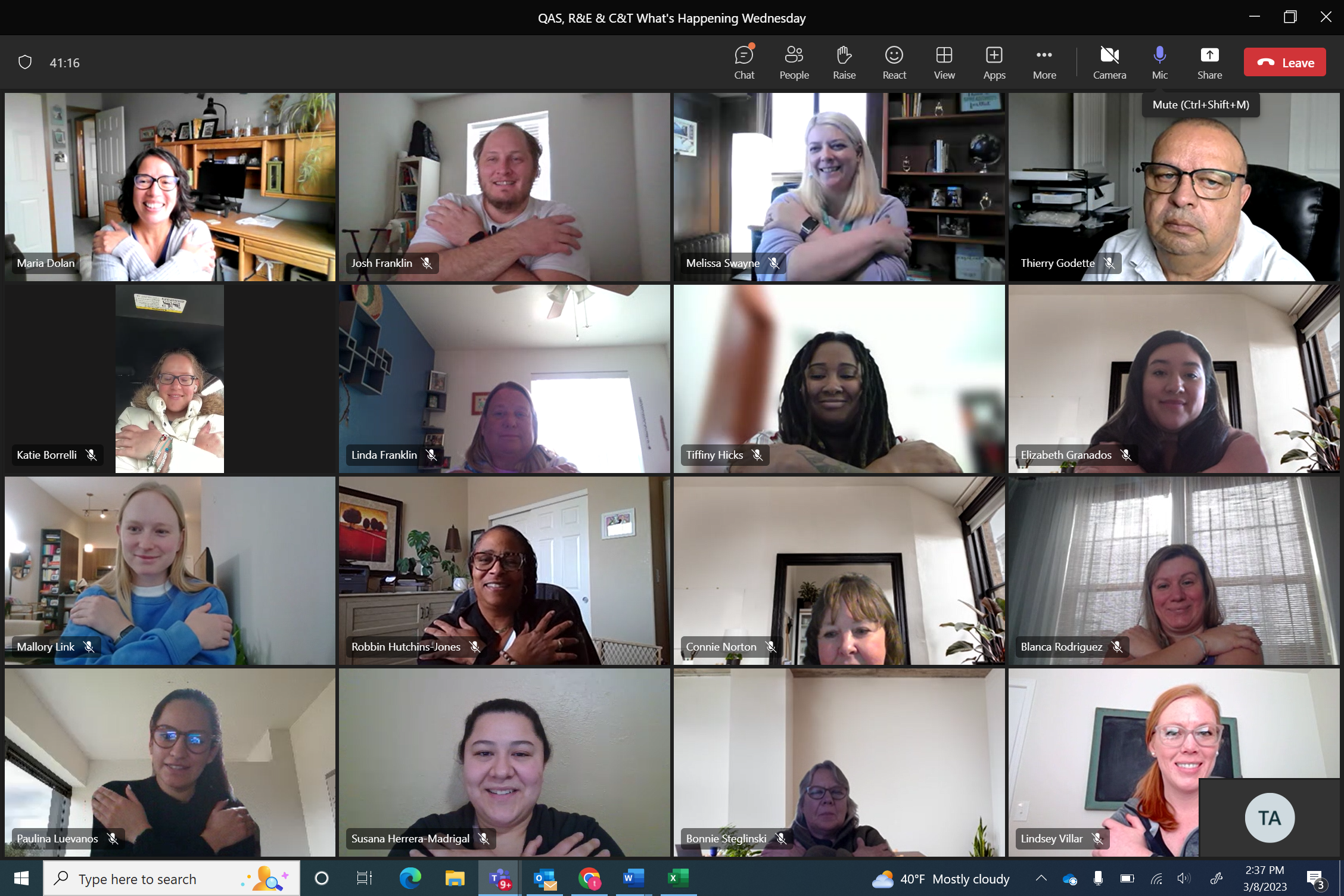 In order to advance our Diversity, Equity, Inclusion, and Belonging (DEIB) work with leadership, and receive input from across our organization, Clayton is excited to introduce a newly established DEIB Committee. Over the next year, this group of individuals, made up of team members from different departments around Clayton, will convene and chart the course for how we build these values into everything we do.
The DEIB Committee will be a critical driver in fostering organizational change, establishing a dedicated focus on diversity and inclusion priorities, and promoting our DEIB work. The primary goal of the DEIB Committee is to ensure the DEIB work is threaded in throughout the whole organization, including our policies and practices, from recruiting and hiring staff to board development and governance. The Committee will assist in determining the future vision and strategic priorities surrounding DEIB while also evaluating progress on current priorities. The DEIB Committee will also develop annual goals and measurable outcomes for each priority as well as plans to review progress against benchmarks at regular intervals.
This Committee was specifically created to champion and advance DEIB initiatives, strategies, and best practices across the organization. Their mission is to create a culture of respect, equity, and inclusivity where everyone feels valued, supported, and empowered to contribute to their fullest potential.
The DEIB Committee will:
Connect diversity, equity, inclusion, and belonging to Clayton's mission, values and objectives

Identify key DEIB goals and actionable steps to achieve, measure, and communicate them to the rest of Clayton

Evaluate the effectiveness of ongoing efforts and adapt as needed

Collaborate with various departments and stakeholders within the organization to integrate DEIB principles into all aspects of the organization's operations, including hiring and promotion practices, training and development programs, and decision-making processes
As mentioned previously, the Committee consists of a cross-functional team of employees from various departments. This currently includes educators and staff in Educational Services for our School-Based and Community-Based programs, IT, Accounting, Human Resources, Research & Evaluation, Development, Executive Leadership, and more. Additionally, the Committee may invite subject-matter experts or external consultants to join the team as needed to support specific initiatives or goals.
Our staff and community are diverse, composed of many unique individuals with distinct cultural backgrounds, ethnicities, races, and lived experiences. Having a DEIB Committee helps to ensure that the diversity and reality of our communities are reflected in every aspect of our mission. We are excited by the representation and perspectives that this Committee will bring to the table.
As an organization, we are committed to creating an environment where people of all backgrounds and identities are respected and valued. We strive to create an environment that celebrates diversity and promotes equity, inclusion, and belonging for everyone here at Clayton. We understand that advancing DEIB is a continuous process and that there is much work to be done. We are eager to actively engage with our staff, our Board of Trustees, and our community to develop DEIB initiatives that will benefit all members of our Clayton community.
The next steps for our work in DEIB include selecting Committee co-chairs, identifying goals for 2023, and creating ways to measure and report on these goals. We look forward to building a strong and vibrant community at Clayton that exemplifies our DEIB values. Stay tuned for more updates!