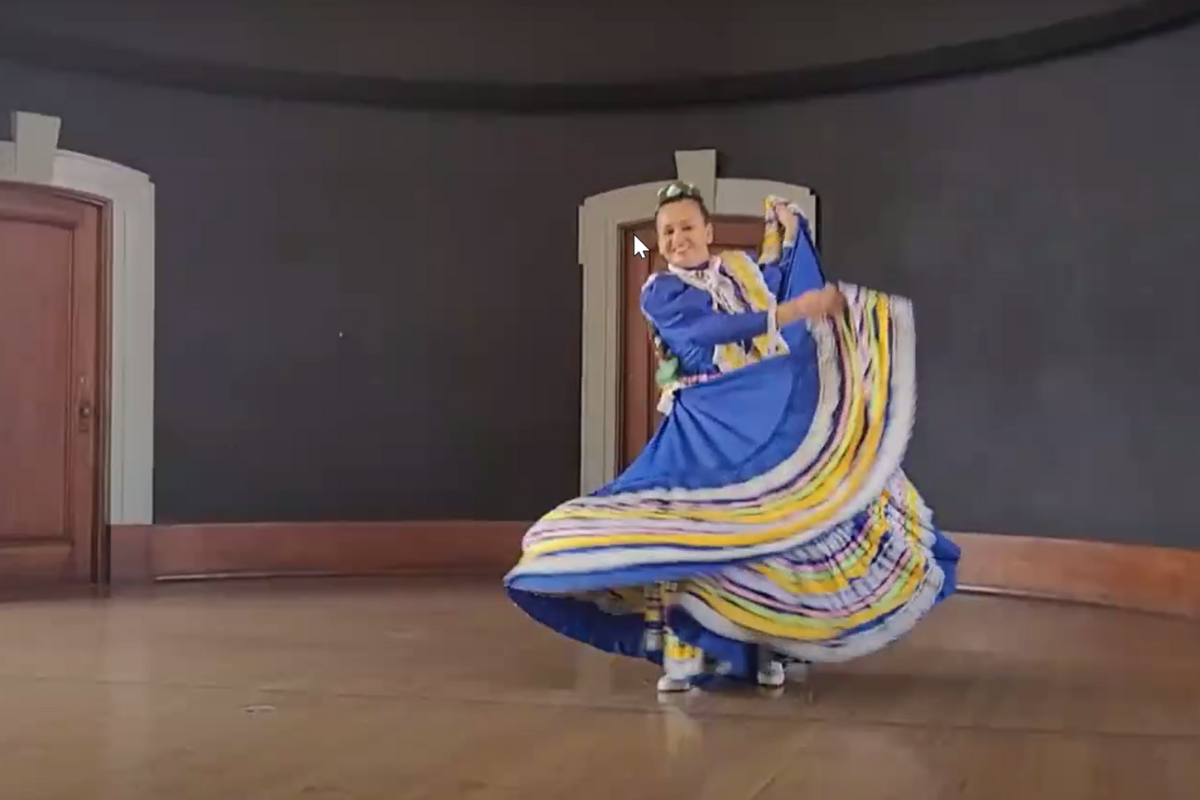 Before the holiday break, Clayton celebrated Culture Night, an annual celebration where children, families, and staff come together to share their culture through activities, performances, and experiences. Typically, this event is held on campus at our Educare school, but this year, it took place virtually in accordance with public safety guidelines.
From a dance performance derived from local traditions in the Mexican state of Jalisco, to a reading of Little Red Riding Hood, Culture Night was filled with moments of joy and wonder. Sonia Chawla, Family Engagement & Data Coach at Clayton, said it's one of her favorite events of the school year:
"Culture Night is a night where we invite children and their families, staff and our families, and community members to come together and learn about cultures and build our community in a celebratory environment," said Chawla. "This event is important at Clayton because it highlights the diversity of our community."
At Clayton, we put diversity, equity, and inclusion at the forefront of our identity. Culture Night is a chance to share and celebrate our differences. When provided with safe and welcoming opportunities, our children and families can share meaningful and important experiences with one another and learn from them. With the ongoing pandemic, it's a challenge to come together, especially for our Home-Based families who only visit campus once a month.
Chawla said even a virtual event can lead to families feeling more connected.
"I believe Culture Night creates culture awareness and better understanding for all involved which leads to better relationships in classrooms and socialization."
Brenda Perry, Clayton Lead Teacher and employee for over twenty years, presented a short story she wrote about a relationship between a mother and son, and how their love of cooking binds them together. Ms. Brenda has been writing her own poetry, stories, and songs for as long as she can remember, and said it was amazing sharing one of those stories with her Clayton family:
"I decided to share my story because food is a huge part of family tradition," said Perry. "We're able to celebrate what is most important to our families, while giving us a chance to share part of our lives with them as well. I feel this allows us to come together as one."
Throughout the night, participants played a running game of bingo centered around cultural experiences. For example, attending a Bar Mitzvah, or liking spicy food, earned a checked box and a chance to win prizes at the end of the night.
In a time when human connections feel difficult to form, Culture Night served as an opportunity for families and children to connect with their educators as well, whom they would normally see every day and in-person at Educare Denver. As one Clayton family member remarked afterwards, for them it was rewarding just to "find a family tradition to keep alive."