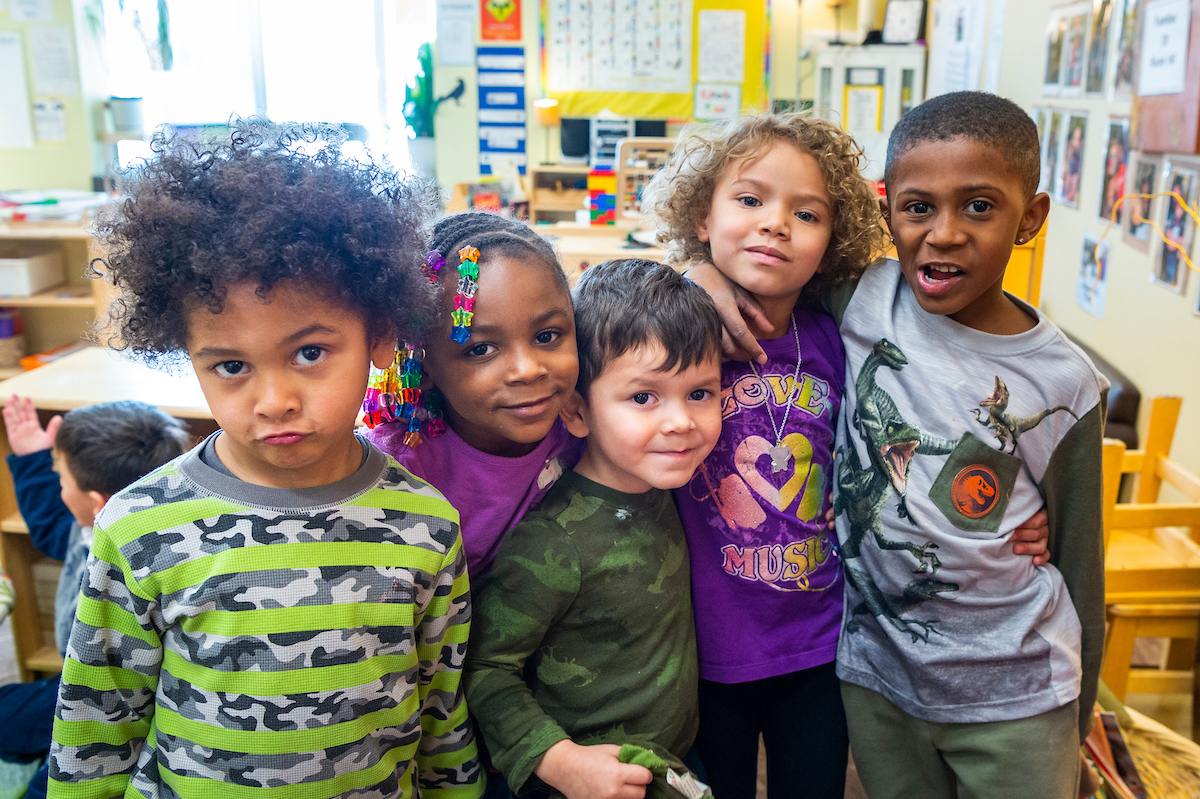 Early childhood offers one of the most powerful levers to create a brighter future based on justice, opportunity, and equity. To authentically realize that future, we are working from the inside out to become an anti-racist organization poised to transform the systems and beliefs that perpetuate inequity. We are engaging our staff and community to improve our practices and continue a forward path toward creating a beloved community characterized by trust, dignity, and love.
Last year, Clayton's DEI Committee worked with the entire organization to develop Diversity, Equity, and Inclusion definitions. As this work continues, we will refine and expand on these definitions.
Diversity: We strive to build a community enriched by different identities, perspectives, and experiences

Equity: We believe that equity means providing the information, opportunities, and supports needed for each of us to have a fair shot

Inclusion: We define inclusion as putting diversity into action by creating an environment of belonging, respect, and connection – where an abundance of ideas, backgrounds, and perspectives are brought together to advance our mission
It is our commitment to make sure that equity is at the center of all we do and to create greater diversity across all departments and levels of the organization. It is vital that everyone at Clayton feel a sense of belonging. So, we are expanding our commitment to DEI by being a workplace that embraces Diversity, Equity, and Belonging. We will ensure it is at the forefront of all our work, including our efforts to create a trauma-informed practice.
Clayton President & CEO William Browning will lead this initiative alongside team members Monica Gereda and Bryanna Warren. This team will be supported by consultant Tasha Jones who is a leader in helping organizations develop clear strategies for belonging. Moving forward, Clayton will focus on setting our goals and benchmarks to show how we are infusing diversity, equity, and belonging into the organization. This is an honest and essential journey of learning and discovery. 
We look forward to providing quarterly updates on this essential work. We recognize that this effort will never end but will continue to grow and evolve with time and that there is still more work to do. We want to be accountable to our staff, partners, and community. Please reach out at WeAreListening@claytonearlylearning.org and let us know how we can improve or what we may have missed. We want to hear your voices. We are moving forward, and we are listening.