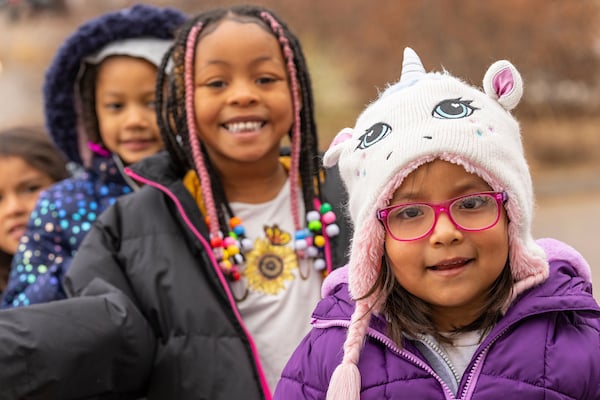 Did you know that Clayton Early Learning works with programs and families to nurture a whole child, whole family approach outside the walls of our Educare School on our beautiful 20-acre campus? In fact, our organization partners with collaborative agencies to promote high quality care and education practices for more than 300 children and their families around the state. To learn more about Clayton's extensive off-campus programs, two of our Clayton colleagues provided some insight: Maricela Palomares, Director of Community Engagement, oversees our community-based program partnerships with other organizations, and Shelly Anderson, Director of Continuous Learning & Data, supports our Play & Learn program. These programs further elevate Clayton as an innovative educational hub addressing families' needs and concerns and providing the high level of education that has come to be expected at our organization.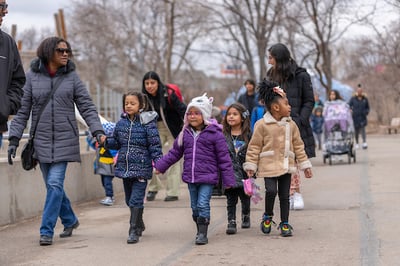 Community-Based Program Partnerships
Community-Based Program Partnerships are federally funded Early Head Start and Head Start programs that work with smaller non-profits and other groups across Colorado to provide mentoring and other educational resources. Currently, we have 8 partnerships with around 227 children enrolled, compared to the around 192 students enrolled at our onsite school this year. Back in 2014, the Office of Head Start created a childcare partnership program with the idea that their current schools would have the opportunity to apply for funding to partner with smaller childcare facilities. These centers would then provide childcare services while Head Start sites, such as Clayton, would travel to these specific locations to offer more comprehensive services related to family engagement, mental health, assessments, and other areas of expertise. Within Denver County, our community partnerships include Early Success Academy, Florence Crittenton Early Childhood Center, Little Einstein's Academy, and Catholic Charities Early Childhood. Some Denver organizations, like Mile High Early Learning, have been with us for over 25 years. Furthermore, our other community partnerships are located in Summit County and San Luis Valley/Alamosa County.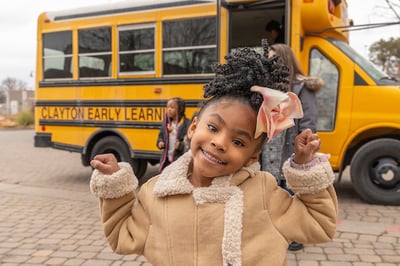 Play & Learn
Play & Learn is a unique Clayton program serving as a dual-generation model designed to support parents and other caregivers in preparing their children, from birth to age 3, for school success and readiness. This play group engages children through planned lessons and activities that support their growth and development using materials and tools to help students in their learning process. Families meet twice a week for 2-hour sessions in a "classroom setting" set up at a specific location that involves constructive playtime. Grandparents, Family Friend and Neighbor providers (FFN), along with traditional parent caregivers, enjoy this time set aside to socialize with each other and with other children in their respective care. In the early 2000s, we partnered with The Buell Foundation, one of our long-standing donors, to support their efforts in taking over a program site. We first conducted our family program in this school's classrooms before expanding our reach to cover more sites in need of resources. Clayton currently partners with 5 sites and has around 100 children enrolled in our program.
Among our partners, we work with the Family and Community Engagement (FACE) team at DPS who act as a community hub to provide resources and referrals to families within the school district. Three of our Play & Learn centers are affiliated with FACE while 2 others are expansion sites, thanks in large part to funding through the CIRCLE grants. Our partnership with DPS is a supportive relationship as the school district allows for funds to be applied to our Play & Learn program, offering families an alternative option if they are not completely invested in enrolling their children in more formal early childcare centers. From our experience, many families we work with prefer to have their children remain at home with them in their early formative years, acting as their "first teachers" in order to connect with them and impart important lessons based on their own cultural values. Play & Learn understands how to work in conjunction with families representing diverse cultures and supports parents and other caregivers' efforts to become "more school ready" in preparing their children to enter kindergarten and elementary school after their years with us at Clayton.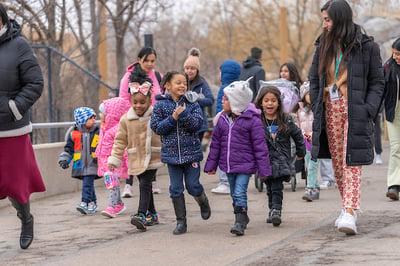 Educators in Action
In order for such success to be achieved, coaches, such as our Family Engagement Liaison, Patty Hernandez, utilize one of our partner sites' event rooms to conduct fun and engaging activities. Clayton coaches mentor families one-on-one, educating them in ways which have been both tested and evaluated by our educators, while actively observing and participating in a child's play time. This training is on-the-job as our coaches model best behavioral practices they wish their families to emulate, while also acting as cheerleaders applauding the parents' and caregivers' positive interactions they have with their own children.
Clayton further hires Child and Family Educators (CFEs for short) who are the bridge for our teaching and coaching teams and the families that we are providing services to. The role of the CFE is quite extensive as they perform the duties of both an educator and a resource navigator, often providing the kinds of information that will support families in their day-to-day living. CFEs tend to the needs of all our families and can be found in all of the programs offered by Clayton including school-based, community-based, home-based, and Play & Learn. CFEs partner with families to support them with understanding early childhood educational practices that lead to school readiness. In addition, our CFEs go above and beyond, attending socialization events planned for families to come and get together, such as trips to the Denver Zoo among other destinations, and picking up necessary food items at our weekly Clayton Cares Market open to our staff and families.
With this year's organizational goals representing a "Return of the Exemplar", we are endeavoring to provide the kinds of resources that families need when looking for other options in non-traditional classroom settings. As revealed by our colleagues, several funders have approached Clayton over the years to partner with them in providing early childhood initiatives that are beneficial to ensuring children's educational success throughout their lives. We are hopeful that we will be able to expand our reach to other parts of Denver, and around the state, and are thankful to have educators who bring best practices and techniques to families that continually prove Clayton to be a successful innovative hub for the early childhood community.