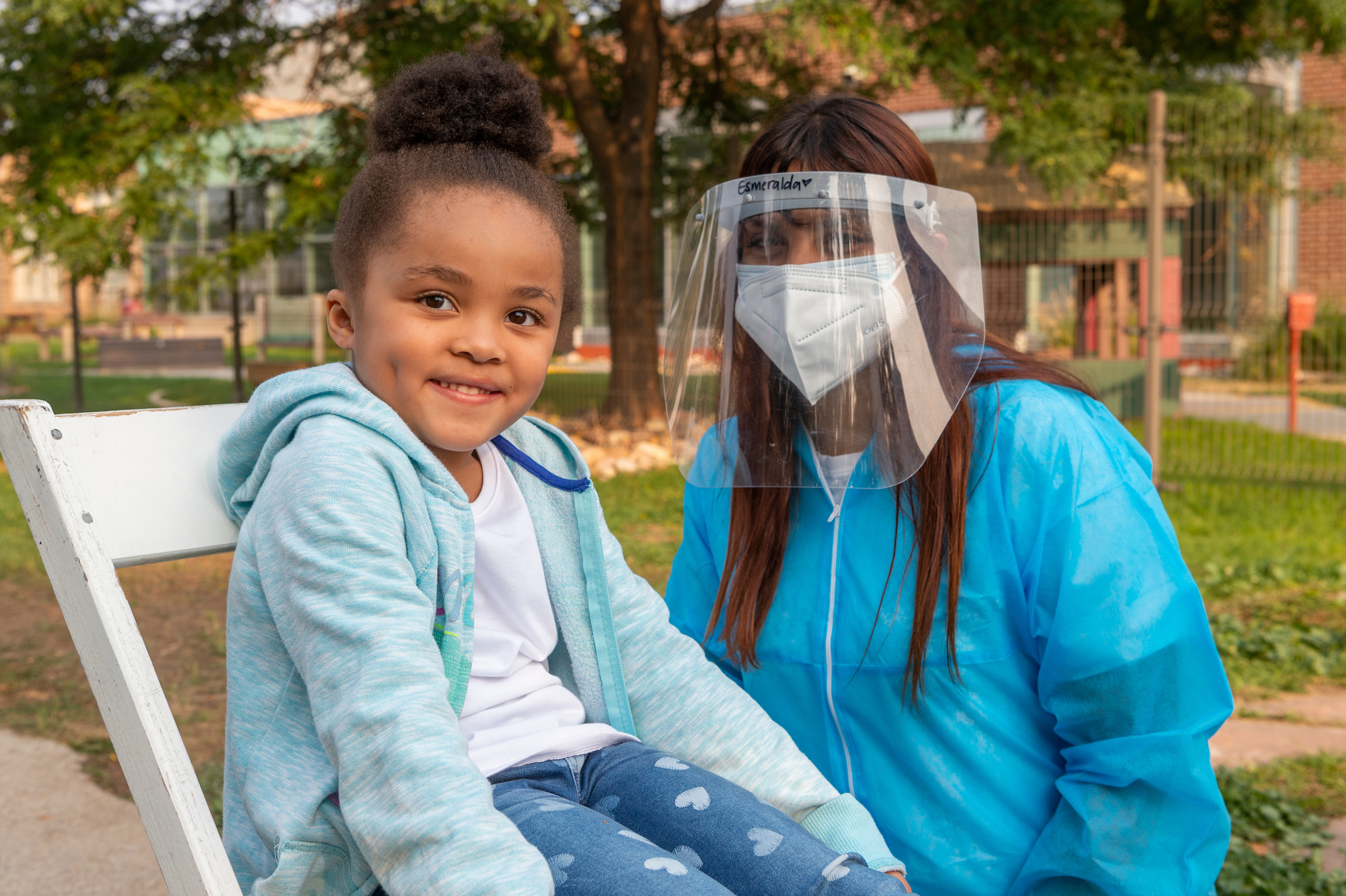 As the pandemic continued to affect families nationwide in 2020, Clayton Early Learning wanted to examine the pandemic's impact on the early childhood community and understand the risks to families and educators. To remain committed to ensuring the health and safety of our families and staff, Clayton researchers set out to explore COVID-19 transmission within an early childhood educational setting. To begin this research, the Clayton Research and Evaluation department collaborated with National Jewish Health and COVIDCheck Colorado to conduct the Clayton Early Learning COVID-19 Study.
National Jewish Health is the leading respiratory hospital in the nation and has been a key thought and research partner throughout the study. Working with National Jewish Health has presented a great opportunity to place significant emphasis on the community's health and establish relationships with valued research partners. A critical element of Clayton's Innovation Hub, establishing long-term partners will expand our knowledge to improving community health.
"This partnership has opened up opportunities to collectively research areas of health that we haven't explored before," said Sheridan Green, Vice President of Research & Evaluation. "Clayton has conducted numerous education and child studies, and we're excited about focusing on this really important aspect of the whole child."
In September 2020 Clayton worked with COVIDCheck Colorado to begin providing free COVID-19 testing on campus for not only our staff and families but also the larger Denver region. The study launched in February 2020 and Clayton families and staff were invited to participate. To date, 43 staff and 71 children from 49 families have participated in the study, which involves regular COVID-19 testing and symptom reporting and completing surveys about their health history and experience during the pandemic. Preliminary results show that the pandemic has significantly impacted the health and well-being of staff and families and underscores the importance of supporting children's mental health, especially in families with confirmed COVID-19 cases.
"There is very little known about the short- and long-term risks of COVID infection among pre-school children. We have developed a wonderful collaboration with our colleagues at Clayton Early Learning to better understand the medical, emotional and educational impact of COVID in this vulnerable and unvaccinated population," said Nathan Rabinovitch, MD, pediatric allergist and immunologist at National Jewish Health for Kids and lead clinical investigator for the study.
Data will be collected through at least December of this year and free COVID-19 testing is still being offered on the Clayton campus every Monday, Wednesday, and Friday from 7:00 to 9:30 am. Register for testing here. Amidst rising COVID infection rates (and the typical virus season that comes with colder weather), Clayton wants to do everything we can to keep our community safe. We encourage you to get tested at least once every two weeks, and especially when you may have been exposed or have traveled. By making regular testing a priority, we can help prevent the spread of the virus, which is especially important since children are not yet able to be vaccinated.
Clayton and National Jewish Health will be releasing the study results early next year and the team hopes to answer three main questions: What has the pandemic experience been like for families and educators within the early childhood community? What are the rates of infection and exposure within the community? What links, if any, are there to children's educational growth, i.e., language or social/emotional development?
The team is also considering opportunities to conduct longer-term follow-ups with positive cases to explore any associations between health and later educational outcomes. We look forward to sharing the results with you next spring.