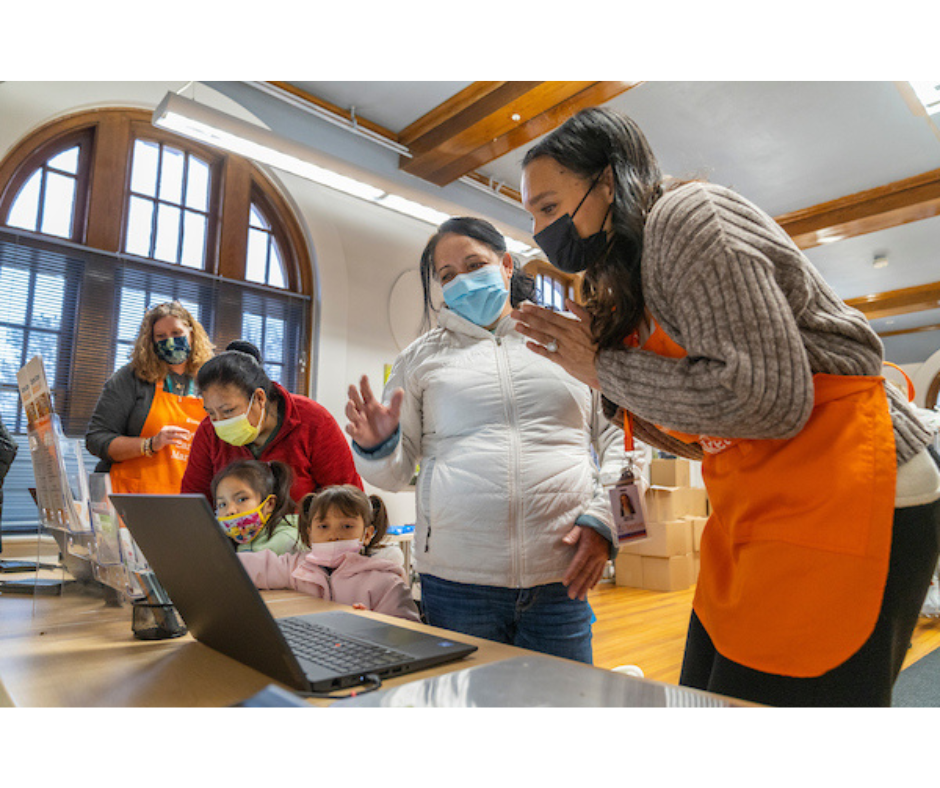 When it comes to nurturing children and families, Clayton goes beyond the learning, love and support that takes place in the classroom. We are committed to helping families thrive, which also means providing healthy foods and encouraging healthy habits.
In Oct. 2021, Clayton opened the Clayton Cares Market for the families we serve, and for Clayton staff in need. During the COVID-19 pandemic, the market provided vital relief to families facing illness, job loss and significant financial and emotional stress. And, while COVID-19 may now be more manageable, given inflation, food insecurity remains a top challenge for Clayton families and the greater Denver community.
Since it opened, the Clayton Cares Market has grown steadily. As of Dec. 31, 2022, the market has had a total of 2,859 visits (not unique) and provided 70,219 pounds of food. In addition to fresh fruits, vegetables, meats, eggs, bread and dairy products, the market offers a wide variety of nutritious shelf-stable foods such as beans, soup, rice, cereals, and more.
"Because of the market, I know that I will have enough food to feed my family each week," shared a single mother of three children, two of whom attend Clayton. "The diapers, soap and other things are really helpful [too]."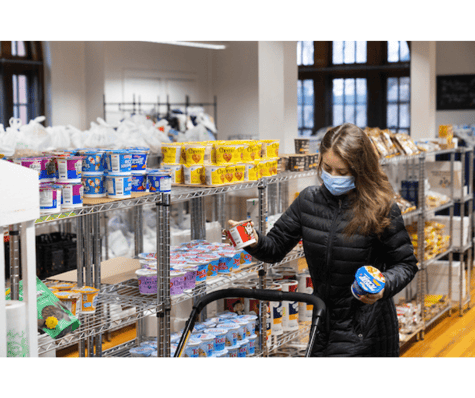 Eating a well-balanced and nutritious diet is always important, but it is especially critical in early childhood. On average, preschoolers between the ages of 2 and 5 grow 6 to 9 inches and gain 12 to 15 pounds. Significant brain development occurs as well, with 90 percent of brain growth taking place by the age of five. Several tomes of early childhood research demonstrate the direct link between good nutrition and positive cognitive, physical, and emotional and social development.
"Whether it's through the approximately 1,000 nutritious meals we serve at our Educare Denver school each day, or through the foods we offer at the market, we are all about nourishing – and nurturing – the children and families we serve," said Kristen Wilford, Clayton's Director of Health and Wellness. "We want to do everything we can to help children start kindergarten healthy, strong, and ready to succeed."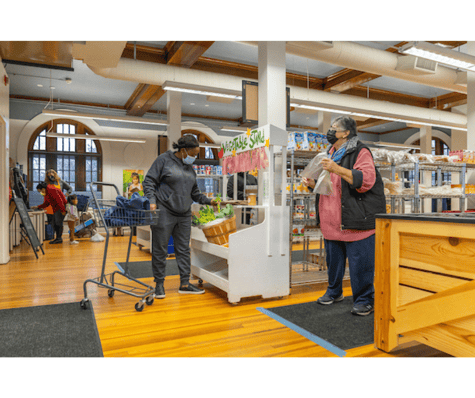 Thanks to a grant from the Healthy Food for Denver's Kids Initiative through the Denver Department of Public Health & Environment, Clayton expanded the market in Dec. 2022 to also serve a small number of children and their families from three Denver-area partner agencies.
"We hope to continue to grow the market in the coming months and make it a sustainable community resource well into the future," said Wilford.